Established in 1999, the Fléville station was equipped with the first VIC SYSTEMS / TEC CONCEPT automated equipment proving to be highly reliable. The skill of the team in place helped to develop this station by doubling its customer capacity in 2002. Taken over in 2004, the SECLIN station has benefited from the same equipment and techniques as FLÉVILLE and the same quality certifications. All our interior washing operations are subject to full traceability.
Respect of the environment
To satisfy the constraints of respect of the environment as regards discharge of used water, the SOLAVI washing stations are subject to regulation on the classified installations, monitored by the DREAL and are subject to prefectoral authorization.
Washing techniques
SOLAVI offers its customers efficient facilities and specialized teams trained in washing techniques for different products processed on each site.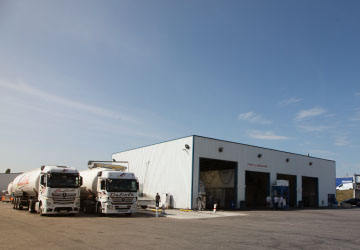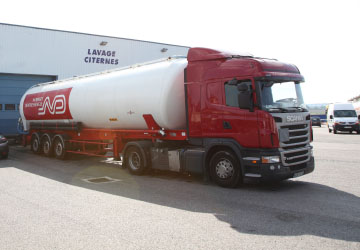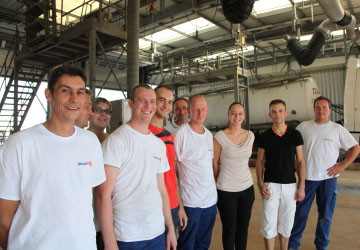 Three tracks are currently in service
making it possible to perform 70 washes per day with very reduced waiting times. One of these tracks is specially designed for food tankers. To provide complete customer service, a fourth washing track is equipped with a gantry with high-pressure oscillating jets specially designed to wash the outsides of tankers, tarpaulin-covered trailers, refrigerators, car transporters, cranes, dumpers, etc. The fifth track provides exterior washing under a brush portico.
Each track is equipped with detergent and disinfectant products suitable for the different bulk product transporting activities. The stations use cutting-edge automated techniques and are certified ISO 9001 version 2008.